Topic #4: Binge-Watching "Crazyhead"
"I'm not a hell-bitch, I work in a bowling alley!"
Demons. Vampires. Supernatural powers. Two unlikely, crass and wisecracking English girls fighting the forces of evil.
This is "Crazyhead," a Netflix original created and written by Howard Overman. Overman is also responsible for the show "Misfits," which runs in a similar vein; young English misfits discover they each have a unique superpower that comes with a new depth of responsibility. The young women in "Crazyhead," Amy (Cara Theobold) and Raquel (Susan Wokoma), have the ability to see the true faces of the demons that walk among us in human form. The show is a serial horror-drama-comedy, spouting cheeky characters that celebrate and simultaneously destroy cultural tropes and stereotypes. Metaphorically delving into issues as serious as addiction, mental health, the loss of death, and estrangement from family, the show's driving humor bounces between these themes with a light touch.
"The show came from that classic phrase, 'battling your demons,'" said Overman, quoted in
The Guardian's review.
"Throughout history, the idea of people being possessed talks to something very deep within our psyche. So here we have two girls who are battling the demons of living their lives and dealing with love and friendship … but also battling real demons."
When I curled up in my bed to watch the first four episodes on the evening of Sunday, Feb. 4, I found myself pulled into the characters, understanding and relating to them in a way which I'd missed since the introduction of "Broad City's" Abbi and Illana.
"Broad City's" characters are a modern duo of hilarity, meant to relate with women living a little "different" from the rest of patriarchal America.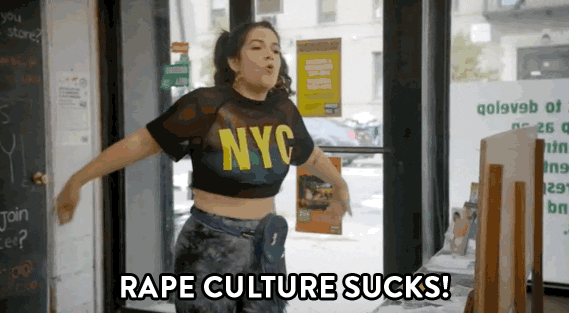 Abbi and Illana's characters in "Broad City" use humor to challenge stereotypes about women just as Amy and Raquel's characters do in "Crazyhead."
Oh yes, and did I mention that like Abbi and Illana, Amy and Raquel are a comedic duo who break down racial cultural barriers? "Crazyhead" shows off a diverse cast, all interacting and falling in friendship/love with each other as if race just ain't no thang, because, well, it shouldn't be!
The first scene of "Crazyhead" opens to a young, pretty woman tied up and stuffed in the trunk of a car, being transported. She is obviously terrified, wearing just an oversized shirt and fuzzy pink bunny slippers. The car stops, trunk opens, and two clown-masked figures loom over her. She screams. They drag her out of the car, lashing her to the pavement. This is where the banter begins.

"Amy? I know that's you, that's my jacket," says the tied-up girl.

Amy's voice is muffled through her ridiculous creepy clown mask. Amy pulls of the mask, revealing her young face and blonde hair. The hilarity ensues.

"You wanted me to wear a belt with my pajamas and then you tried to strangle me with it," says Amy to tied-up-girl.

Raquel pulls off her mask too, and the scene spins into the depths of awkward… like, really awkward. The two are performing an exorcism on the tied-up girl, who is Amy's best friend and roommate, Suzanne (Riann Steele). Raquel scrolls her smartphone and tells Amy that she has to pee on her. Yes, this exorcism involves a golden showe
r.
A simplistic plot premise, good vs. evil, the two young women have the power to see the true faces of demons possessing humans and walking among us. These demons find this power of true sight terribly threatening and, of course, attempt to kill the women. Amy and Raquel must come to terms with their powers, accept their differences and learn how to fight back together against an encroaching evil, all the while exploring issues like friendship, boys, and sex in footie pajamas.
After the golden shower scene, the episode flashes back to three days previous, before Amy has met Raquel. For most of her life Amy believes she is "crazy" and hallucinating these insane demon faces; she takes medication to suppress the hallucinations. Fairly well-adjusted to society and working in a bowling alley, she reduces her dose of anti-psychotics with the encouragement of her therapist.
"So I'm not crazy, but I might shit myself?" she asks her psychiatrist.
"Hopefully not, but, it happens," he responds in a matter-of-fact manner.
Amy's best friend, tied-up-girl Suzanne, has been a supportive and self-sacrificing best friend and they live a normal life together, sharing an apartment. After work they go to a club where Suzanne hooks up with a vain hipster. Amy just cringes at this, sarcastic and reserved, clearly feeling like an outsider looking in at normalcy. When she sees a demon face in the crowd of the club she becomes upset and goes outside to smoke. The demon is there, of course, having chased Raquel outside, who happened to be in the same club. This altercation introduces the two women with the same powers of sight, and Amy eventually comes to understand she isn't crazy or alone. However, her roommate becomes possessed and tries to kill her. Amy runs to Raquel for help, and they decide to kidnap Suzanne and give her an exorcism, (we've returned to the pee scene) which kills the girl in the process. They bury her body in the woods, but in the last scene, after Amy goes home to mourn, she is brushing her teeth and a very dirty and sick looking Suzanne is suddenly standing behind her.
"You killed me you silly bitch," she says. The episode ends there.
As the season continues, Raquel keeps using her smartphone to essentially google information on the demons and evil they are being pursued by. Suzanne is not actually alive, but is a "revenant" or, pretty much a vampire with an insatiable hunger for blood. While she withers away in front of their eyes, Amy, Raquel and Amy's nerdy co-worker friend with a big fat crush on Amy feed the girl guinea pigs. It's not enough; she's already eaten creepy-hipster-guy and has a taste for the real thing. Meanwhile, demons are still after them, Raquel is revealed to be the daughter of a demon, and watches her father as he is stabbed in the heart with a shard of ice by a soccer-mom demon hitwoman, sending him back to the underworld. This unleashes new powers in Raquel, who acts as an apparent link or gateway to the real world from the demon realm. I shall cease from spoiling the show any further.
A
review by Carly Lane on Nerdist.com
describes "Crazyhead" as: "...it's what you get when you blend the Buffy aesthetic of young women kicking demon butt with the delightfully irreverent humor of Misfits."
Lane is not alone in this train of thought. All across Twitter, new fans are dubbing "Crazyhead" as their new "Buffy," which was a character-driven serial horror spoof that ran from 1997 to 2003, created by Joss Whedon. While not exactly like "Buffy," "Crazyhead" does touch on some of the same subject matter, reveling in its own exploitation and exploration of stereotypes beyond their boundaries.
The female friends in "Crazyhead" break the boundaries of their character types a
s "Buffy" broke her own stereotype as the ditsy blonde cheerleader, who also happened to be super-strong, smart, witty and kicking vampire butt; and as the nerdy, do-good best friend character of Willow breaks stereotype as she found her calling as an all-powerful lesbian witch.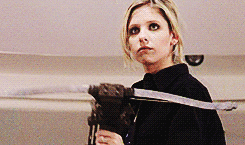 Buffy the Vampire Slayer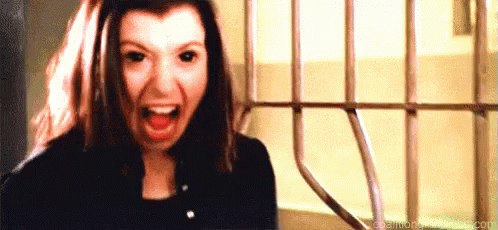 Willow, Buffy's best friend, turns dark
Though "Crazyhead," like "Buffy," operates within unrealistic, fantastical story material and uses stereotypes to prop up the supporting characters, the developing friendship between main characters Amy and Raquel is as real and awkward, as strong and strange as true female friendship gets. As Raquel and Amy circle each other, trying to figure out whether or not to trust each other and be friends, Raquel just pinches Amy's nipple out of nowhere. It's this kind of realistic, awkward humor that pulls the two out of their twenty-something stereotype and into a developing friendship.
In this video clip, Cara Theobold discusses Amy and Raquel's friendship:
However, in "Crazyhead," male characters are often the dupes of the Hollywood trope. The demonic characters, especially the powerful leader, who moonlights, or daylights, as Raquel's therapist, hit the trope of the evil, sadistic, and unreasonable mob-boss right on the nose. The demons operate almost like an underground crime syndicate, organizing to unleash the gates of hell. Unlike the singular-driven demon boss who only wants to end Amy and unleash hell on earth, the demon hitwoman who kills Raquel's father presents a delightfully distinguished character from stereotypical evil. As with the other female characters in Crazyhead, she is more fleshed out, hunting the human Seers while living life as a dedicated single mother. Confrontational scenes between her and Amy highlight her dual-desire struggle to successfully do evil while protecting her human child.
Although "Crazyhead" is comparable to "Buffy" in its use of character humor and developing, challenging female characters, it is not, by any means an exact replica, continuation or rip-off of "Buffy." "Crazyhead" is a natural evolution, pulling from a vast creative supernatural background of shows and movies that came before it, picking and choosing, creating its own nuances and blending them into a new flavor of demon-slaying. For example, another popular show featuring two demon-hunting brothers, "Supernatural," uses character banter and relationship development to balance the horror theme.
Dean Winchester giving his brother Sam a hard time in "Supernatural."
"Supernatural" focuses on two overly-handsome young men battling evil in a much more melodramatic take. These characters also partake in their own comedic banter and use suspense to drive a continuing story line, just as "Crazyhead" does. In "Supernatural," demons rush from people's bodies in clouds of black smoke shooting out their mouths like projectile vomit; "Crazyhead" adopts this same visual when exorcising demons.
However, its depiction of demons as faces of bare flesh and bones burning up from the inside out is vastly different than "Supernatural's," and far more reminiscent of "Constantine's" burning world, a comic-turned-film released in 2005 concerning a man who can communicate with half-angels and half-demons. While the audience is given something visually fresh in "Crazyhead's" burning faces it is not too new, remaining palatable, arisen from the visual ideas that came before it, left lingering in popular media. The familiar black smoke acts as an anchor that lets the audience know exactly where they are and how to interpret a new version of the story, like an X marks the spot within the map of horror media culture.
The burning faces in "Crazyhead" are a unique twist on demon possession
There are other distinctions that make "Crazyhead" stand out in its genre; the characters in "Crazyhead" are much less model-esque and far more real-life, normal-looking young women with much dirtier mouths than the Winchester boys of "Supernatural."
"Crazyhead," "Supernatural," and "Buffy" all effectively use cliffhanger techniques to encourage binge-watching, or keep you waiting for the next episode release. As episodes pile up, so does the suspense and the impossibility of successful defeat of evil.
Amy and Raquel, two wildly uncouth, brazen, and bold women are anything but PC and explore the blurred lines of friendship, not shying from jokes about lesbian tendencies. However, far from offensive or homophobic, this kind of straight-girl humor embraces the spectrum of sexuality in the same matter-of-fact manner with which it addresses straight sex. It doesn't shy from anything, really; nothing in this show feels off-limits.
Throughout the episodes, the directors use images of pop-culture to accentuate the scenes. An enormous poster of Prince hangs above Raquel's bed, watching over her. The scene, shot from a low angle, covering Raquel in deep colors of purple, emphasizes her power and her vulnerability, clinging to figures and ideas larger than herself.
The show address issues such as mental illness and addiction. Raquel and Amy finding each other becomes an affirmation of sanity in each character's life, calling into question society's veritable "othering" of sufferers of mental illness. In the first episodes, Amy is standoffish, on the edges of all social interactions, though others make efforts to reach her. Suzanne's need for human blood can only be a metaphor for heroin or methamphetamine addiction. Her need is all-consuming, and though she is already "dead," we watch her wither away and die for good as her friends try in vain to find a way to save her. Covered in dirt and blood, chained to a mattress in the throes of the hunger, Suzanne decides she cannot continue to fight the addiction. She throws herself out a window to end her "afterlife." The parallels are clear; she looks just like images of drug addicts living in squats presented in the mass media, an incurable hunger slowly turns her into a different and violent person. Here, however, instead of seeing her at fault for her addiction like many addicts are presented in the media, we see her as a victim and a friend. She chooses to kill herself out of love for her friends, rather than becoming overwhelmed and attempting to eat them. This represents a more real-life glimpse of addiction and the tragic lengths some people go to escape addiction's damaging clutches on their loved ones. Despite the tragedy, the gruesome humor moves the story right along, as the sidekick dork friend steps in a pile of splattered demon and revanant, a stray ear stuck to his shoe.
The show includes a strong soundtrack of popular music that adds dynamism to each scene, keeping scenes upbeat and moving forward fast.
Check out the season 1 soundtrack
here; it's well worth the listen.
"Crazyhead" will inevitably draw a modern, liberal-minded audience, and hit home the best with new-wave feminist millennials. Although the horror-comedy genre and demonic possession have been well-used in the past, the genre remains the perfect format to explore real-life issues with a surrealist edge, taking the focus off the serious drama and leaving our eyes feasting on special effects and gore. "Crazyhead" successfully breaks away from overused and damaging media stereotypes in the name of raising new, realistic female heroes to the screen for an audience that demands feminine equality and power.